FIBERLAUNCH™ – advantages
Steel armoured:
Launch fibres are generally highly sensitive. To remove and cope with this problem we are only utilizing steel armoured cables for our FIBERLAUNCH. Therefore fibres can hardly be buckled or broken.
Small and light:
Our FIBERLAUNCH contains the customary amount of 1000m optical fiber and is still extremely small and flat. For additional protection we use a robust housing made out of unbreakable synthetic material.
Closable:
As additional feature we equipped FIBERLAUNCH with a special fastener to screw up the device. This makes the connectors even more save and splash guarded.
High usability:
Additional to the easy unwind-mechanism of our FIBERLAUNCH one can stop and fix the launch cables accordingly. The winding of the cable is automated and protects the highly sensitive fibres.
Above all the FIBERLAUNCH can be moved, fixed or attached nearly everywhere through innovative belt-clip or special attached carabiner.
High time and cost saving:
You will find out, that your assembly troop will be much more satisfied and will work even more effective than before. According to our test and experiences this can save you up to 3 minutes per measurement. With 20 measurements that could save you up to one hour of time, technical and human resources per day.
Additionally through the high quality of our product and the special protection-mechanism for the fibre you can also increase your failure safety and reliability at fittings abroad.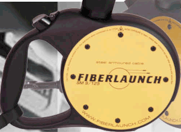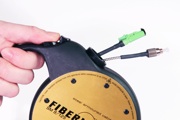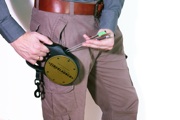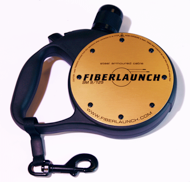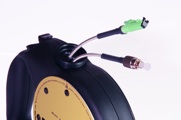 The FIBERLAUNCH™ is a real high-end device!