FIBERLAUNCH™ – quality
If you opt for a FIBERLAUNCH you will have decided for a product of highest quality and efficiency standards.
The FIBERLAUNCH Standard is produced with Corning fibres and best Quality standard connectors.
Our FIBERLAUNCH HQ is a high-end product with best Corning fibres and certified 0,1dB HQ Connectors for high-level proficiency.
With FIBERLAUNCH HQ we deliver, a detailed measurement protocol (IL, RL, summary) for each connector is enclosed.
The cables of our FIBERLAUNCH HQ with the assembled connectors are steel armoured and as a matter of fact nearly undestroyable.
The housing is designed out of unbreakable synthetic material and additionally hard-faced with anodised disks.
The connectors are protected and covered by an utterly save aluminium cap that can be removed for matters of measuring. Therefore fibre and connectors are always safely stored and protected – even on the go or during transportation.
So, we utilize the best of all materials, fibres and connectors.
All that in combination with a unique and patented mechanism, produced and assembled in Europe under extremely high quality standards – it will not only fit to your needs, it will simply leave no room for further desires.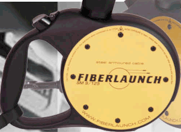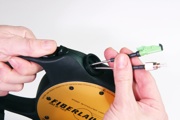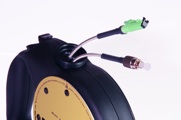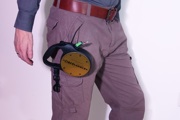 Get rid of problems, insufficient and non efficient devices – choose quality!